November 3rd, 2007 by xformed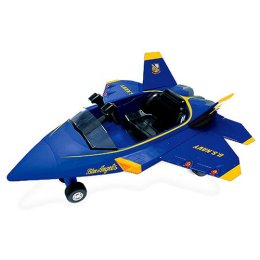 One one level,
it's a cheap way for the Navy to horn in on the USAF contract
for the purchase of the F-22 Raptor airframe.
At another level, it shows a disconnect between society and the understanding of our military.
But…its' sorta like being able to "zap" an AF jet with the bad manners and planning to land on a Naval location, only we're imprinting the youth of America with the right model of the real aviators!
This entry was posted on Saturday, November 3rd, 2007 at 12:19 pm and is filed under Air Force, Entropy and Irony, Humor, Military, Navy, Public Service. You can follow any responses to this entry through the RSS 2.0 feed. Both comments and pings are currently closed.