October 3rd, 2007 by xformed
I missed it by a day. Oct 2nd, 1992 is a date with memories for myself and those in the Med that night….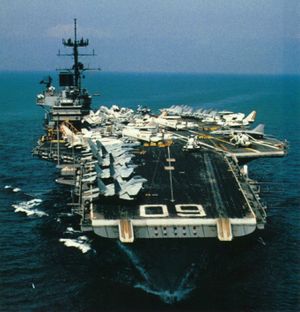 Some of the history involving the USS SARATOGA (CV-60) and
TCG Muavenet
(DM-357,
ex-USS GWIN (DM-33)
) begins
here.
This entry was posted on Wednesday, October 3rd, 2007 at 12:55 pm and is filed under History, Military, Military History, Navy. You can follow any responses to this entry through the RSS 2.0 feed. Both comments and pings are currently closed.