August 9th, 2007 by xformed
Samsung is cranking out DLP TVs that are able to provide fast enough frame rates so you can see 3D images. You will need to wear your shutter glasses, but they're wireless. Low end for the TV is $1499, but can run towards $4500 (size) and then you'll need a media center type PC.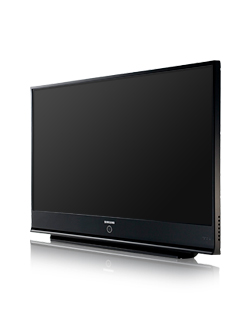 Samsung HL-T5087S DLP HD 3D TV
David Berlind from ZDNet has
a little report and video on the new toy
….
This entry was posted on Thursday, August 9th, 2007 at 6:54 pm and is filed under Public Service, Scout Sniping, Technology. You can follow any responses to this entry through the RSS 2.0 feed. Both comments and pings are currently closed.