June 10th, 2007 by xformed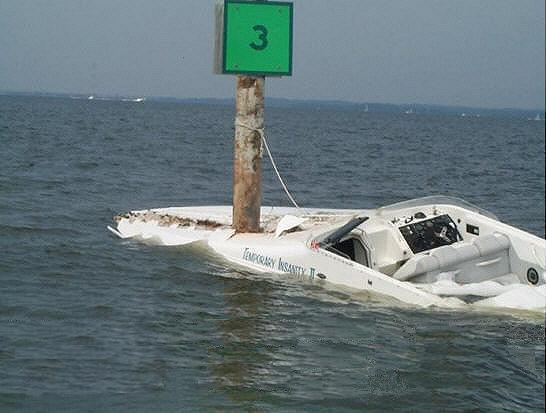 Click for a bigger version
Photo credit: Unknown. Entertainment credit: Someone going too fast and not keeping their eyes on the road.
Check out CDR Salmander for his version of
Sunday Funnies"
Check out the boat's name, it explains a lot!
This entry was posted on Sunday, June 10th, 2007 at 11:42 am and is filed under Humor. You can follow any responses to this entry through the RSS 2.0 feed. Both comments and pings are currently closed.