June 1st, 2007 by xformed
Oh, the HYSTERIA! Yes, it is YOUR responsibility to have at least 3 days of MREs and stuff like that ready….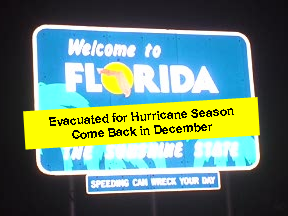 Cancel your summer vacation plans, and your Labor Day trip…we might get a CAT 5 or bigger hurricane between now and the end of October…be proactive!
This entry was posted on Friday, June 1st, 2007 at 11:39 am and is filed under Humor, Political, Public Service. You can follow any responses to this entry through the RSS 2.0 feed. Both comments and pings are currently closed.