July 27th, 2007 by xformed
I picked this up on my "Dashboard" of WordPress, but it's not specific to WP blogging, but some well thought out stuff on how to ramp up the quality of posts on blogs in general. Done by Lorelle VanFossen:
Oh, not to mention, the SlideShare site looks like you PowerPoint Rangers can spread your message way beyond that briefing to the DVs who pop by constantly….C'mon…go and post your work, you know you want to.
Update 7/27/2007: Great! SJS accuses me of encouraging the digital version of this heinous activity by this post: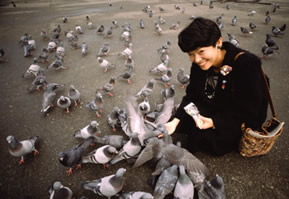 Thanks, Shipmate, I was only trying to help….Maybe he should check out this slide show I found there before he protests so, coz even Hummers made it in the batch:
Just sayin', ya know…
This entry was posted on Friday, July 27th, 2007 at 12:01 am and is filed under Blogging. You can follow any responses to this entry through the RSS 2.0 feed. Both comments and pings are currently closed.