June 30th, 2007 by xformed
Thanks to Flag Gazer and her diligence in highlighting the heroes who serve us, I found out SSG Bagge is up for an award and surely could use your vote.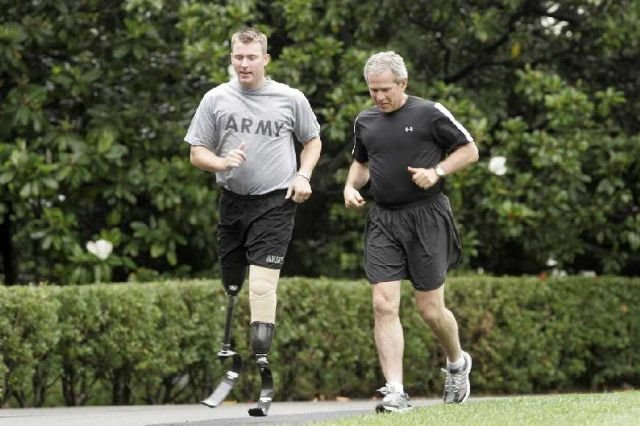 SSG Christian Bagge, US Army and the Commander-in-Chief
The award? The
Energizer® Keep Going® Award
.SSG Bagge is the man who, while in a hospital bed at Brooke Army Medical Center, told the President he wanted to run with him. A year later, the picture above is the evidence of a man who just kept going, and going, and going….The whole post on SSG Christian Bagge is
here
on Flag Gazer's blog…Oh, have you voted yet? GET ON IT!!! (and tell your friends)
This entry was posted on Saturday, June 30th, 2007 at 4:02 pm and is filed under Army, Military, Public Service, Supporting the Troops. You can follow any responses to this entry through the RSS 2.0 feed. Both comments and pings are currently closed.