January 16th, 2006 by AW1 Tim
This was published in the local paper on New Year's Day, but not listed in the Pearls Before Swine cartoon archives.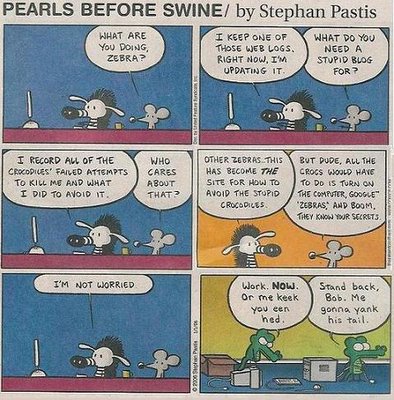 Maybe it's an analogy of what happens out here in the blogosphere sometimes…Thanks to
Little Green Footballs
for the Open Thread!Thanks to
Mudville Gazette
for the Open Post!
This entry was posted on Monday, January 16th, 2006 at 8:36 am and is filed under Blogging, Humor. You can follow any responses to this entry through the RSS 2.0 feed. Both comments and pings are currently closed.