May 10th, 2007 by xformed
Found the link to a post at Strategy Page @ Captain B's One Marine's View blog.
I suspect it was done by CPT Allison Crane, RN, MS, a mental health nurse observer-trainer from the 7302nd Medical Training Support Battalion, and is titled "When a Soldier Comes Home From War".
Fine work, expresses much, and the best 2-3 minutes (but you can spend many more) looking at the 21 slides that comprise this excellent reminder of a combat soldier's return to "the World," but about life in general, too.
Here's a few of the slides: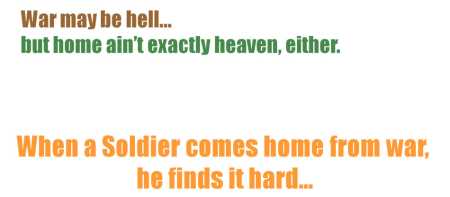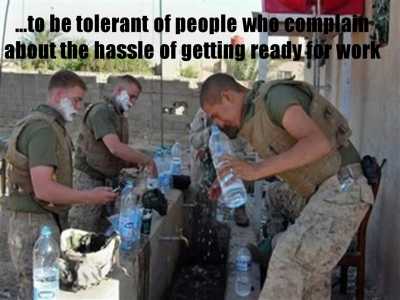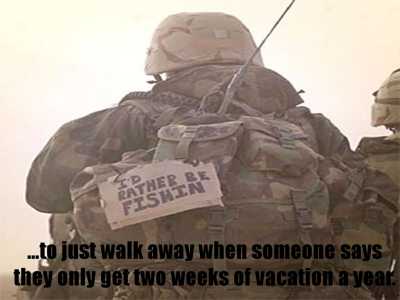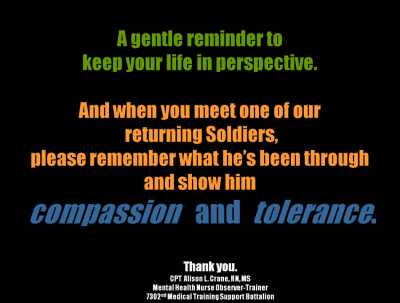 They all are worth looking at. Do yourself a favor, go and check it out and see small pictorial of how our service members live in the current combat zone.
This entry was posted on Thursday, May 10th, 2007 at 5:36 pm and is filed under Air Force, Army, Coast Guard, History, Jointness, Marines, Military, Military History, Navy, Supporting the Troops. You can follow any responses to this entry through the RSS 2.0 feed. Both comments and pings are currently closed.