July 23rd, 2008 by xformed
40 years ago, the USS CORAL SEA (CV-43) "hosted" the carrier trials of the F-111B.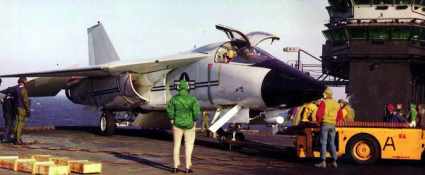 I found this bit of history covered in more detail at the USS CORAL SEA's website.
) about the navalized version of the Air Force's F-111A.
This entry was posted on Wednesday, July 23rd, 2008 at 12:01 am and is filed under Military. You can follow any responses to this entry through the RSS 2.0 feed. Both comments and pings are currently closed.