May 6th, 2008 by xformed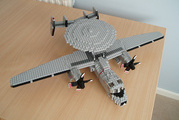 So..Legos aren't just for making little squarish castles any more, huh?
This entry was posted on Tuesday, May 6th, 2008 at 8:04 pm and is filed under Navy. You can follow any responses to this entry through the RSS 2.0 feed. Both comments and pings are currently closed.