April 27th, 2008 by xformed
SSGT Matt Maupin, USA arrived home April 25th, 2008, to a wonderful tribute from his community: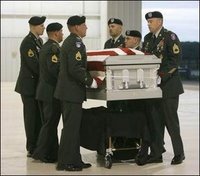 Photo Credit: The Associated Press/David Kohl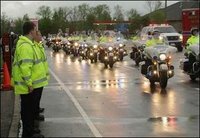 Procession in Mt. Carmel Rt 32. Photo Credit: The Enquirer/Ernest Coleman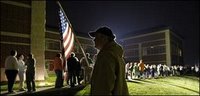 The Patriot Guard stand watch. Photo Credit: The Enquirer/Jeff Swinger
The local paper, The Enquirer (Cincinnati, OH) has more pictures, text and a video of the visitation and other events for Matt and his family
here.
This entry was posted on Sunday, April 27th, 2008 at 1:02 pm and is filed under Public Service. You can follow any responses to this entry through the RSS 2.0 feed. Both comments and pings are currently closed.