February 19th, 2008 by xformed
From Scientific Blogging: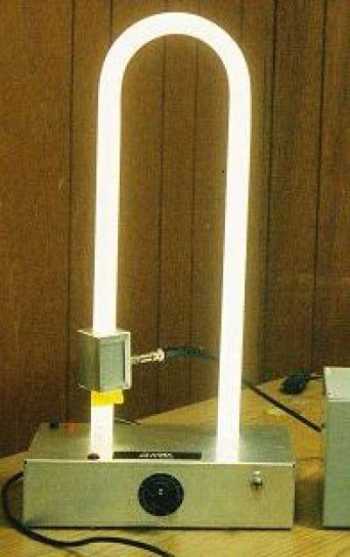 This prototype plasma antenna is stealthy, versatile, and jam-resistant. Credit: T. R. Anderson and I. Alexeff
Nifty! Plasma antennas…Now you see them, then you don't. Tunable to multiple frequencies…don't rust, won't bust with the added bonus (at NO COST!) of being
jam proof!
And did I mention the use of them eliminates a massive reflective surface, that would be detected be radar looking for you?Just how do they do it? The answer is
here.
The March Scientific American has an article on it, in which I read that the funding by the Navy has been pulled because, so far, the beams can only be steered in one plane, and they asked for it to be done in two planes. I'm sure the wizards will figure it out one day.
This entry was posted on Tuesday, February 19th, 2008 at 12:36 am and is filed under Technology. You can follow any responses to this entry through the RSS 2.0 feed. Both comments and pings are currently closed.