December 11th, 2007 by xformed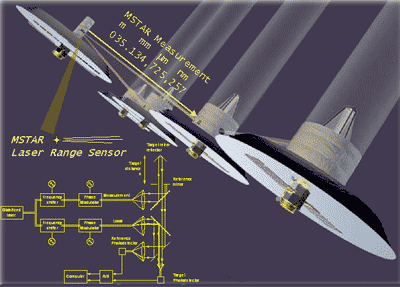 Interesting stuff – Precision Formation Flying.
Might cause future
Lex's
to complain loudly that only a human can do it, rejecting the idea that "it's so simple, even robotic systems can do it!"
Formation flying by unmanned platforms. In space…going really, really fast (well, that's with true speed…here it's the relative speed that makes a difference, and that can be very small, except at the "join up") Lots of applications, like many small sensor platforms being electronically integrated into a larger system, but only if they are positioned specifically to add to the synergism.
Check out the JPL data on the topic, and, if you're a military pilot….be afraid, be very afraid…of the word "autonomy."
This entry was posted on Tuesday, December 11th, 2007 at 11:27 am and is filed under Technology, Technology Tuesday. You can follow any responses to this entry through the RSS 2.0 feed. Both comments and pings are currently closed.