November 8th, 2007 by xformed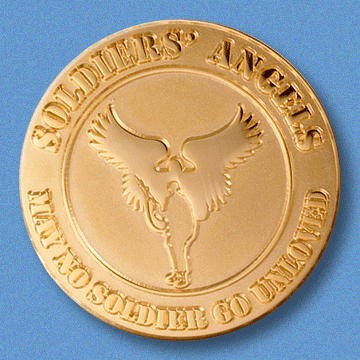 Nice to have. A tangible memento and reminder of your commitment to supporting the troops. Also a conversation piece to have the opening to tell stories about what
Soldier's Angels
does for our troops and their families..
Enough marketing. How, you ask? Details here. If you have a spare $25 (but thing more, WAY more) to donate…a coin can be yours, too! (Psst! Donate to Navy/Coast Guard!)
This entry was posted on Thursday, November 8th, 2007 at 9:41 am and is filed under Charities, Military, Supporting the Troops, Valour-IT. You can follow any responses to this entry through the RSS 2.0 feed. Both comments and pings are currently closed.