July 14th, 2007 by xformed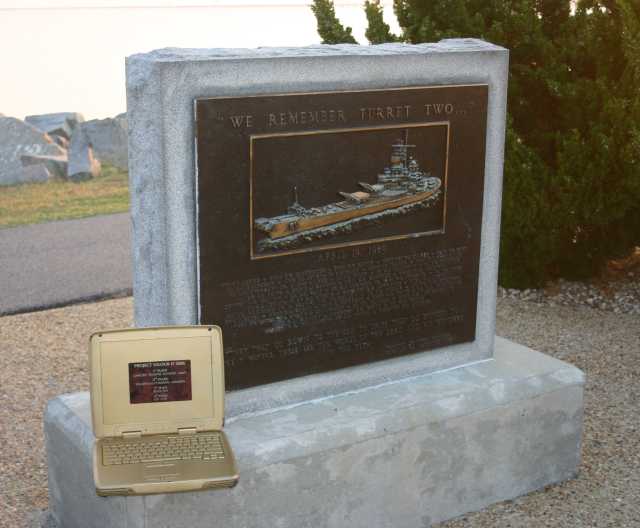 At the USS IOWA Turret Nr 2 Gun Crew Memorial in Norfolk, VA
It seems
"Pinch" Paisley
was on a road trip and took some time to get pictures and publicity for the
ValOUR-IT project
the week of the 4th of July, while doing some active duty time…Stay turned for more outstanding naval settings where MEGEN has been showing up at!
Update 07/16/2007: Pinch has posted an entire set of great photos of MEGEN, in the company with ships a and planes and at memorials. Not only are they fun to look at, but they are great to copy and send around to your friends, complete with an explanation of the ValOUR-IT program!
This entry was posted on Saturday, July 14th, 2007 at 2:26 pm and is filed under Blogging, Charities, Military, Navy, Supporting the Troops, Valour-IT, Where's MEGEN?. You can follow any responses to this entry through the RSS 2.0 feed. Both comments and pings are currently closed.